One-Time Setup of the Internet Entry In Maestro
Setting up Maestro for the on-line (Internet Entry) Systems Survey is very simple. It's a one time process that you do within Maestro, on the PC designated to control all your on-line survey processes. Below are the screen shots for that one-time setup.
Note: You must designate ONE PC that is used for all on-line Internet Entry functions.
---
Start Systems Survey Maestro and click on the Setup button...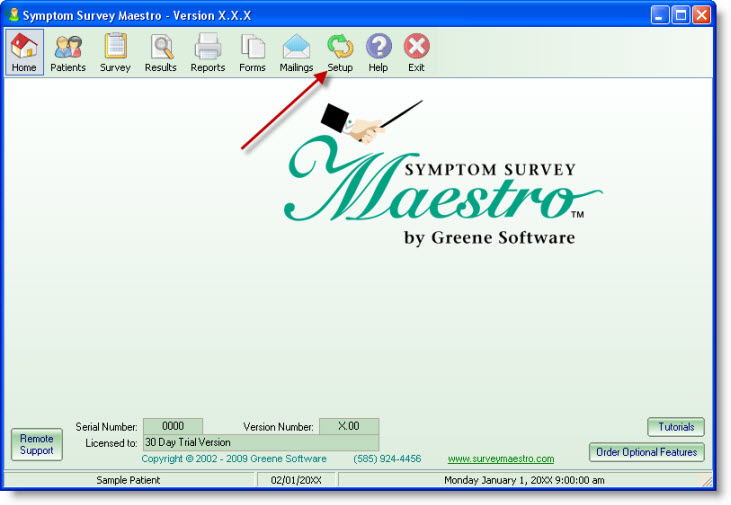 ---
Click on the Internet tab...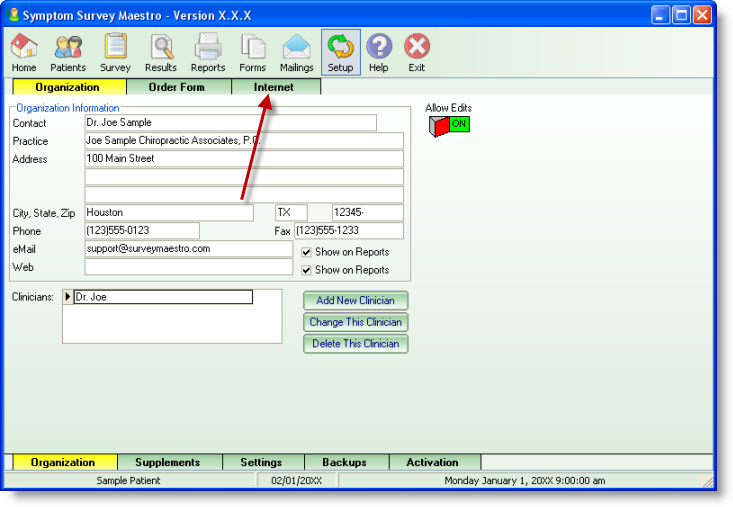 ---
You will receive a warning that your Internet account has not been setup...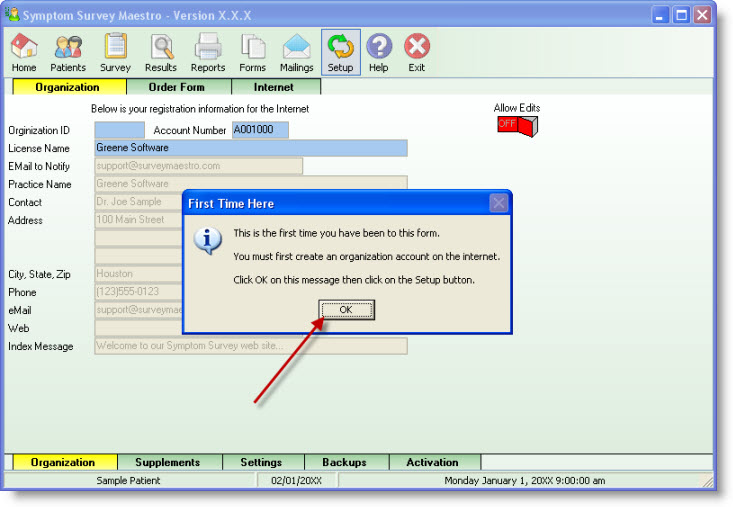 ---
Click on the Setup button...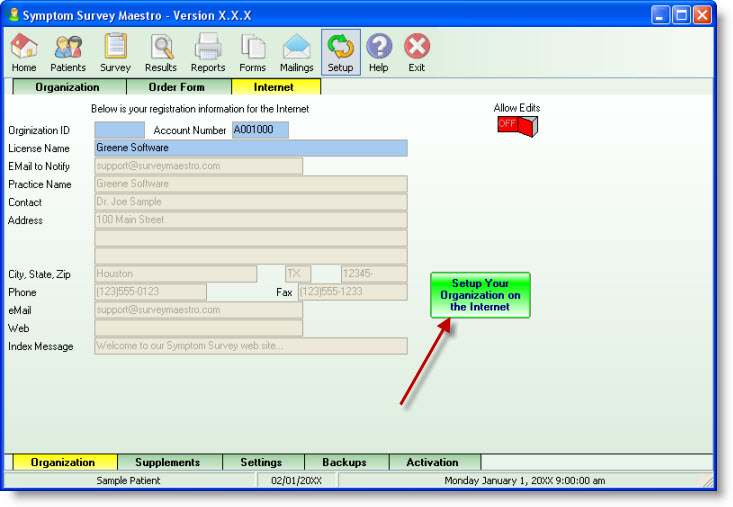 ---
Fill in the required information, then click on Setup Now...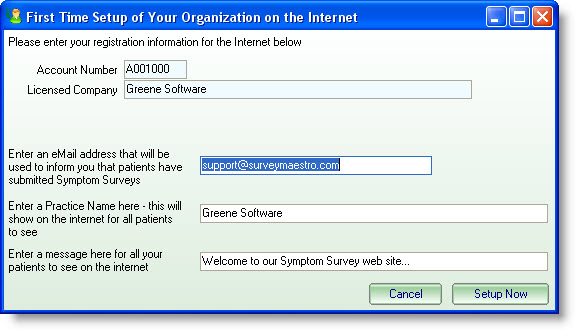 ---
When finished, click on the Setup Now button and you're done!
You can now setup patients (clients) for internet entry and retrieve Systems Survey answers, with a single click of the mouse - all within Maestro!
---